T.G. Howard Community Center Interview
Meet & Greet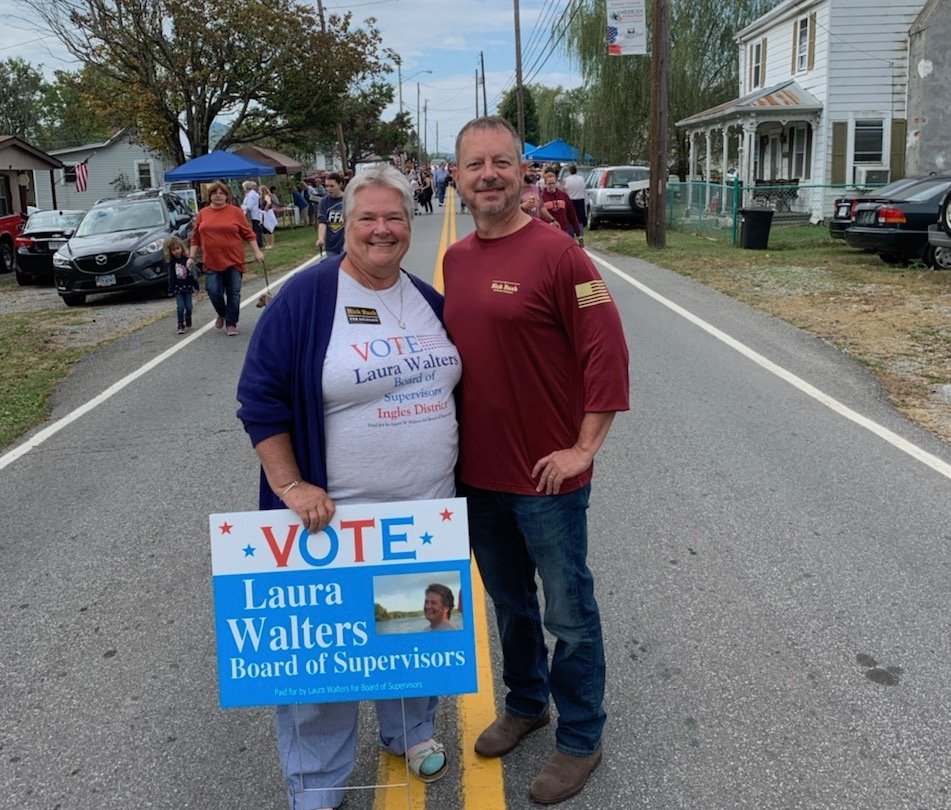 Delegate Nick Rush 7th district Majority whip
I feel the Ingles District has been underrepresented in the past. I also know I have made a positive difference in Pulaski County and I can continue to make a positive difference as a Board Supervisor. I have worked as a volunteer with numerous Pulaski County organizations and boards for years. Pulaski County has huge potential for strategic growth. The answer is not to continue to raise taxes on home owners. The answer is planned growth and development for both businesses and new housing, while respecting our rich agricultural heritage and abundant natural resources. We can bring in skilled jobs, not just more manufacturing, and encourage small businesses. We can offer opportunities for recreation and socialization to entice individuals and their families to live in our County. We can educate our youth and offer programs to help those who need marketable skills. We can offer a variety of housing types and levels such as the new development near the new middle school, that meet the needs of County residents and attract new residents. Otherwise those who graduate and go on to achieve will continue to move away and deaths will continue to increase as births decrease. The Roanoke Times just cited Pulaski County as being in the top 10 of Counties having more deaths than births. We can facilitate smart change that keeps our County alive and growing.

All of this should, however, be done with an eye and great consideration for conserving the things that make Pulaski County special. Claytor Lake, for example, is a very special place. We also have two state parks in our county that bring in many tourists, but we need to nurture these assets to improve economic success for the County. Our beautiful land and farms need to be protected as well and not just sold off for development, as so many communities have done. We need to showcase our assets and develop programs and small businesses around these assets along with increasing our educational levels and skills to bring in business development without destroying what makes us special.

I see much potential for the County in all of the above but we need individuals who have the time and energy to work hard to make this happen. I am one of those who will do so. I want to make "Pulaski County Proud."

Economic development, protection of our resources, and education of our youth are all important to me. Because I had my own small business, supporting and encouraging small businesses is very important to me. The coffee shops, restaurants, small farms, and technical and recreation businesses, etc. are all as important as large industries, both in boosting our economy and attracting new families to our area. According to data from the Census Bureau's Annual Survey of Entrepreneurs, Small businesses continue to be where the largest growth occurs. Large industry should be encouraged, as well, but small businesses offer the diversity to encourage growth and people to live in our community.
My community and preserving what we have for future generations is important to me. My kids are fourth generation on Claytor Lake and in Pulaski County. Providing a good education for our children and grandchildren, so that they can have productive lives is also very important. Today, the community college degree is what a high school degree was back in the day. Our standards have increased as we have developed technologies. The old ways and our culture are very dear to my heart and should be preserved, but that doesn't mean we shouldn't pursue more education and better ways to do things that enhance our lives. Southwest Virginians have always placed an emphasis on family, community and a great work ethic. This is our heritage. We need to preserve and promote this heritage while providing opportunities for continued progress through good education and job opportunities that afford our children and grandchildren adequate standards of living. I am committed to this and to keeping Pulaski a special place that attracts jobs and people.

Protecting our natural resources is also important to me. Water is especially important to me as it is our life blood. We use water for everything; all activities in life involve water. We couldn't exist without it. Working to protect it and the watershed while responsibly enabling our use of it to better our lives is very important. Preserving nature and our environment is paramount. Look at the development around the Roanoke Greenway and what that has done for Roanoke. It has citizens wanting to be outside and it brings people to Roanoke for various activities and events that boost the economy while encouraging appreciation of our resources.

You can't separate all the issues above. With our community, families, and work ethic, along with our cultural history and background, we make Pulaski County an awesome place to live, however with that comes the need for economic development, education of our youth and protection of our resources. These things all can work together for new life and growth in Pulaski County.

I can better our County by working hard on all the things I currently do and supporting citizens by getting out into the community and listening to their needs and working to meet those needs. Those who have worked with me on projects and boards know that I work hard and will support and further issues toward resolution.

I can work hard to support better education of our youth by finding funding for our schools, teachers and needed equipment, and insuring their safety. I can work to create and support opportunities such as ACCE, and encouraging small businesses and nonprofit enterprises that keep our students engaged and learning through working and volunteering. If this is done there is less opportunity for drugs and making the wrong choices.

I can work hard to support our heritage, our farming communities and natural resources by protecting them while showcasing their unique importance to Pulaski County and by encouraging recreation activities and businesses.

I can better our County by encouraging responsible economic development while taking into account the special assets we have. We need to encourage small businesses which require skilled jobs, as well as large industry. We can help them pursue grant funding, provide resources to guide them through requirements and permits, and utilize their services and support them when they open shop. I can encourage citizens to "shop local." This helps businesses, farming etc. I can work hard to support small business development through looking at incentives, and by helping to establish small business incubators with shared resources to control costs until they get on their feet. Larger industry should be pursued as well. I can help market our community, our assets and our student's skills more effectively.

Current

Claytor Lake Technical Advisory Committee
New River Conservancy Board, Member and Current Chair
County Clean Community Council
Pulaski County Friends of the Library Member
Friends of Claytor Lake (FOCL) Member and Past President
Friends of Peak Creek Board Member
FOCL Environmental Coordinator
FOCL Clean Up
FOCL Organizational Development Committee
FOCL Finance Committee
United States Coast Guard Auxiliary Flotilla 83 Financial Officer and past Secretary
Virginia Department of Game and Inland Fisheries Boating Safety Instructor
Virginia Safe Boating Council

Past

Pulaski County Humane Society, Member and Past President
Pulaski County Library Board, Past Chair
Pulaski Representative on the Mount Rogers Community Services Board
Boy Scout Sea Scouts Advisory Board.

My strength is in coordinating with agencies, nonprofits and governments to get things done. I have worked with budgeting, finance, running a small business, working with large industry in consulting endeavors, and extensive experience with lake and other issues specific to the Ingles District of Pulaski County. I have successfully written grants in multiple areas from achieving Harry DeHaven Park upgrades and providing recreation equipment and youth activities, to assisting in successfully obtaining a grant from AEP to help purchase a new swift water rescue boat for Pulaski County Emergency Medical Services.

I worked with Animal Control and the Humane Society to establish budgets, facilitate efficient volunteer relationships in the Pulaski County Shelter and an increase the animals transferred to rescue facilities. With the Pulaski County Library Board, I as Chair assisted in managing decreasing revenues while continuing to improve services to patrons. I have successfully obtained and coordinated grants for the Clean Community Council to support continued education, clean ups, and decrease of litter in the county.

Working with FOCL, New River Conservancy and Friends of Peak Creek, I have successfully written numerous grants for conservation, vegetation and planting putting together teams of state and local agencies, businesses, nonprofits and governments to make projects happen. Some include bank stabilization and clean up of Harry DeHaven Park, investigation of doodle dust and streambank planting in Pulaski on Peak Creek, attaining equipment for clean up of Claytor Lake, revamping water quality testing of Claytor, starting Citizens Water Quality monitoring program in Virginia, controlling hydrilla in Claytor Lake, enhancing fish habitats with both manmade structures and re-establishing native vegetation, obtaining clean up equipment for FOCL, and more.

The issues I've addressed are important to me because I live here, in Pulaski County, and I do not intend to go anywhere else. I want to preserve the assets and beauty we have in the County for my children, who also live here. I want us to have an educated workforce and not just have industry jobs available. I don't want Pulaski to die as Roanoke Times editorials on our education system have discussed because we don't have a young educated workforce. I want my children to be proud and want to live and bring up their children here. I want to be Pulaski County Proud.

We have so much going for Pulaski County. There are lots of good things happening but there can be more to come. We need some new blood with the energy to work hard and provide new vision on the Board of Supervisors. I appreciate the work of the Supervisors to date, but Ingles has not been well represented. My experience with Mr Odell is that he is not out in the community and he does not attend meetings for groups to which he has been assigned. The way things are, or were, is not good enough in today's world. Competition is fierce for businesses and jobs. "Communities without skilled workers prosper, those without do not," according to George Marshall, Secretary of State. We can provide skilled jobs with education while showcasing our unique resources such as small rural communities and Claytor Lake that add so much to our quality of life.

I am and will be out in the community as I firmly believe in working hard at what you want and support. We need to invest in our community, not only financially, but also by encouraging community involvement. We need to investigate new ideas instead of finding reasons we can't. Our community is made up of where we have come from, our heritage, families and work ethic. This environment needs to be nourished and responsibly developed to keep pace with the times. Our resources, schools, housing, education, and jobs are all intertwined and need to be carefully managed to create the best we can for our community.

I have been fortunate in life, worked two jobs to get a good education, worked at jobs I like and now as I find myself in early retirement, work almost full time with volunteer work to give back. Giving back is so important in our society and I am thankful that I am able to do so.
Press & News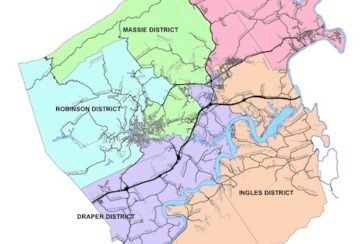 You live in the Ingles District of Pulaski County if you vote at one of the 3 following places: Dublin Lyons Club, at Snowville Elementary School, or at Hiwassee Fire Dept. This includes all of Dublin, Snowville, and Claytor Lake areas. Click HERE to see which District you live in. The election will be on […]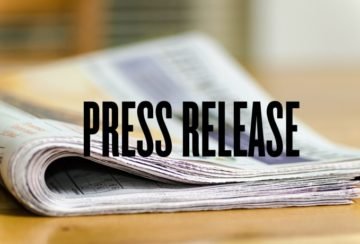 Laura Walters announced that she will be seeking the Republican nomination for the Ingles District Board of Supervisors at the upcoming Republican mass meeting on Thursday, April 25th at 5:30 pm held at the Central Gym behind the Pulaski County Administration building at 143 Third Street NW, Pulaski. Laura was born and grew up in […]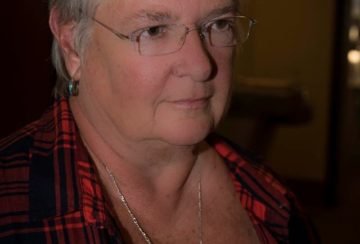 Laura was born and grew up in Galax and has lived in Southwest Virginia all her life. Though from Galax, Laura spent her summers growing up at Claytor Lake at the family's cabin. She or her family have always owned property in Pulaski County, and she has lived full-time in Pulaski County at Claytor Lake […]
My Supporters
Getting the work done!

Laura Walters knows how to get things done. Having known her for years, I have seen her intelligence, passion and pragmatism at work in whatever project she takes on. She has worked diligently on behalf of both the residents and users of Claytor Lake to ensure that their voices were heard and then balanced with the needs of industry and Pulaski County while decisions were being made. She has been effective at getting funding for projects she was advocating for and cares about kids and dogs too. Just ask one of her kids or one of her rescue dogs, they'll tell you. Check out the work she has already done and you will know why I believe she would do even more great work on the Board of Supervisors.

Great Organization and Determination

In addition to all of her other work, Laura managed to be President of the Pulaski County Humane Society for several years.  She worked to bring that organization into an efficient operating organization.  She continues her interest in animals and the well-being of animals in Pulaski and elsewhere.  This is just one more example of her contributions to both Pulaski County and the Lake Community.  Wish all the Board of Supervisors  members were this involved in the promotion and support of Pulaski County.

Great to work with

Working with her over the past few years I have found Laura Walters to be a caring and dedicated advocate for the community and the environment. She is experienced in public service, is a diligent worker for a sustainable environment and has a firm understanding of the business aspect of running a successful endeavor. I believe she would make an excellent member of the Pulaski County Board of Supervisors.

A True asset to Pulaski County

I have known Laura Walters for the better part of two decades and have watched her turn her words and ideas into action, for the betterment of the community. Various boards and organizations in Pulaski County have greatly benefited from Laura's creative efforts and hard work. Her intelligence, and ability to do the hard work necessary to represent all of the citizens of the Ingles District is just what we need to make our voices heard. There is no doubt that she would be an outstanding Supervisor.